3-6 Litters
a year average
7 puppies
in an average litter
$1,800
average cost of puppy
8 weeks
before puppies go home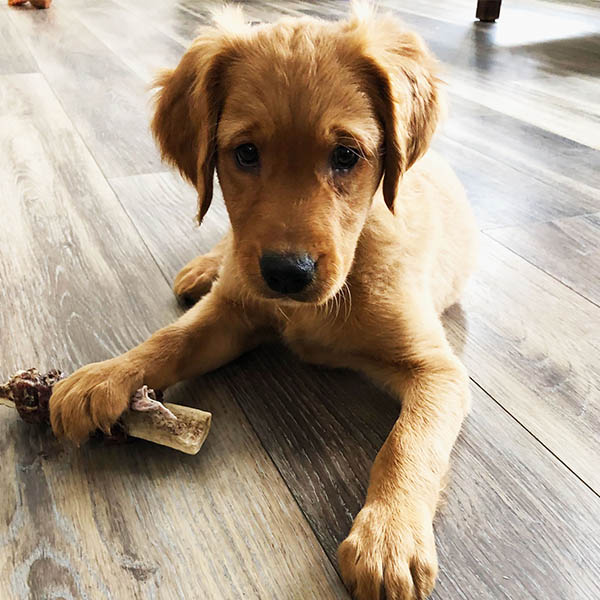 Current Litters
No litters currently. Check back soon!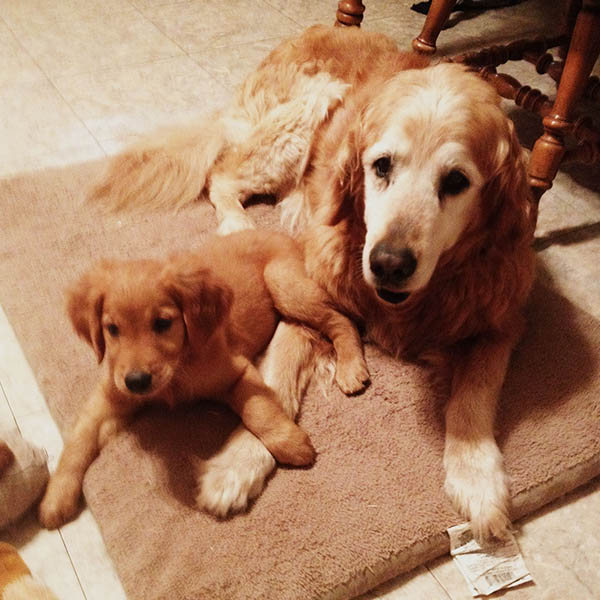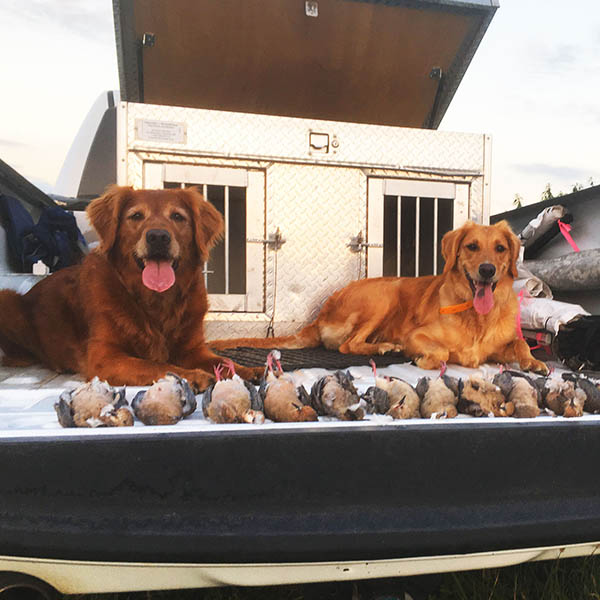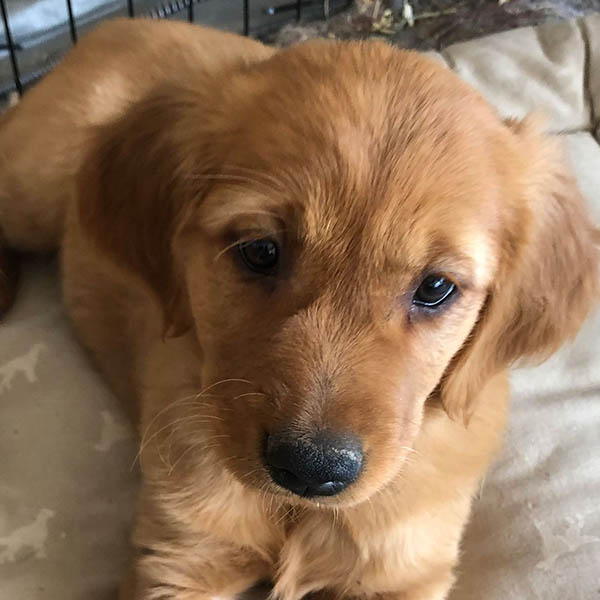 Part 1
Breeding Our Puppies
Our Golden litters are bred to have a combination of drive, trainability, and temperament. We carefully select breeding pairs according to traits producing a perfect litter of active, healthy and fun puppies.
Litters in Spring and Fall
We have a couple litters each year, usually in the fall & spring.
Reserving a puppy
We put your contact information on a list for upcoming litters. Let us know your plans for your future puppy. We will contact you when the puppies arrive. A deposit is requested to reserve a puppy.
Stud Service and Required Testing
If you would like to breed your female to one of our males the required clearances must be done. OFA for Eyes, Heart (Echo), Hips, Elbows and the blood test for Brucellosis once your female comes into heat.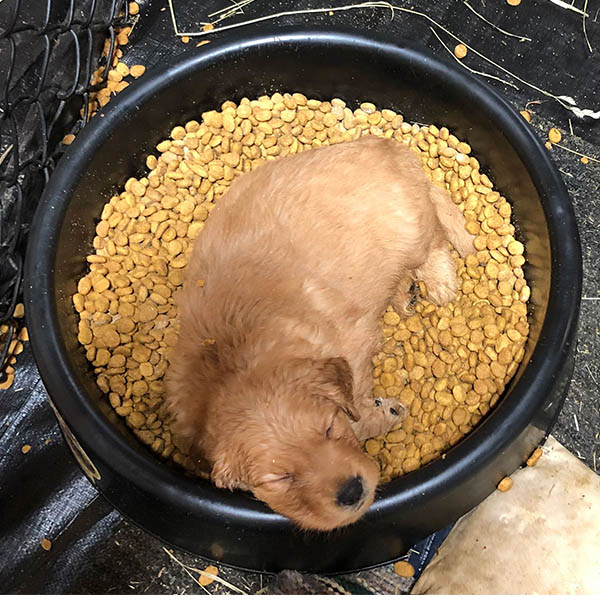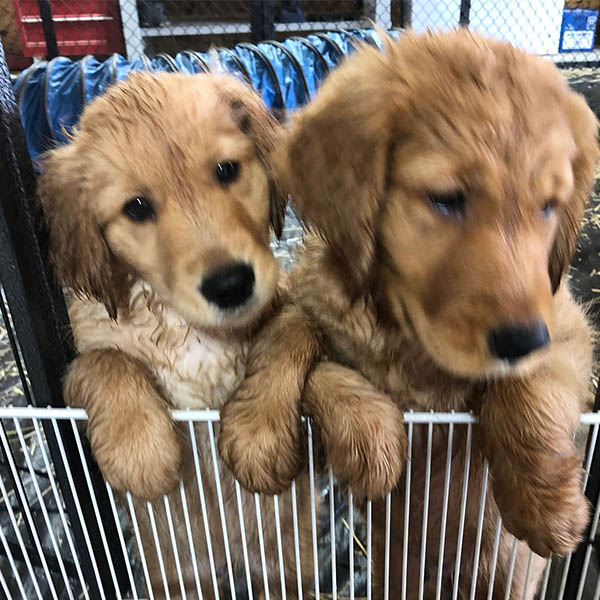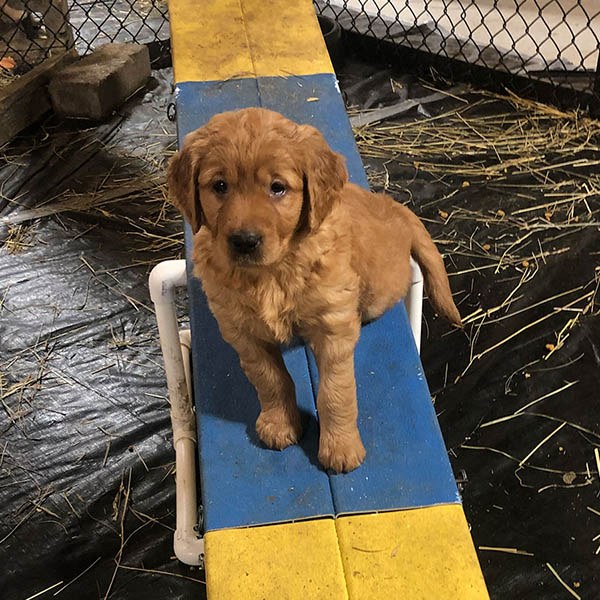 Part 2
The Selection Process
When selecting a Platte River Retriever puppy the goal is to find that "Perfect" fit between owner and puppy.
First Come, First Served
We do allow buyers the choice of choosing their own puppy in the order of deposits received. However, we try to place the right puppy personality with a compatible owner. 
Active and Playful Pups
Platte River Retrievers are bred to be active, healthy, and intelligent companions. Therefore, our puppies need homes that can provide ample space for running, playing, and maximum interaction time with the new owner.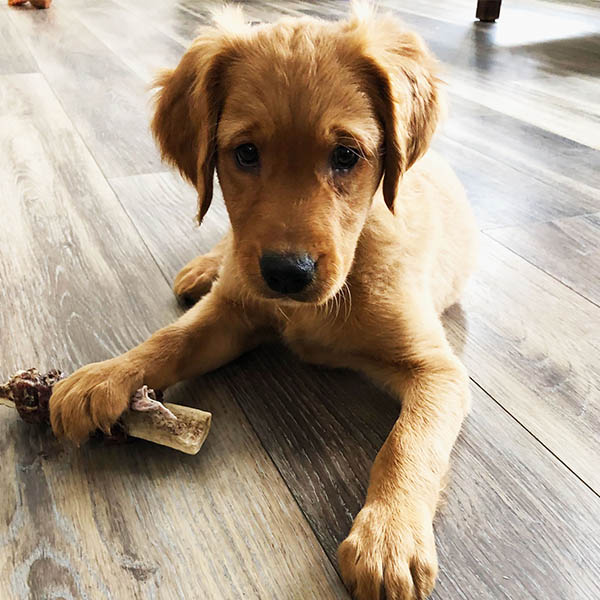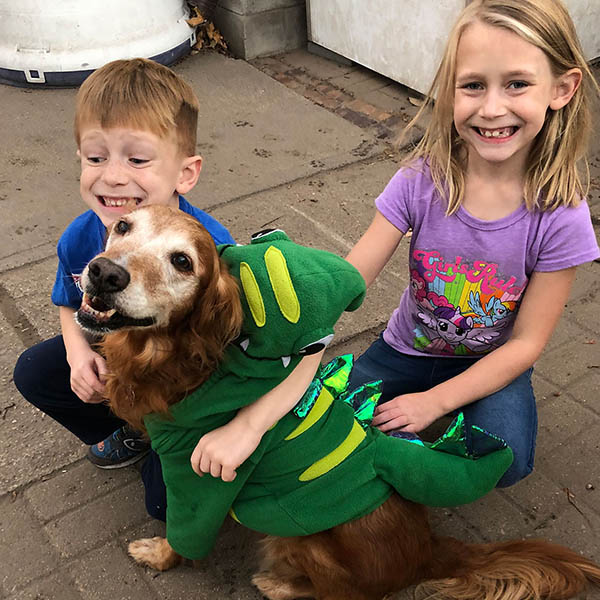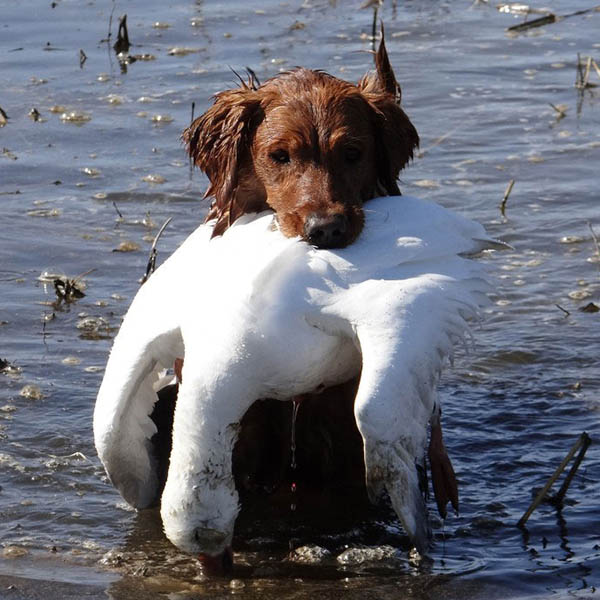 Part 3
Health and Socialization
Our puppies are born in the house and remain there for critical socializing and interaction with humans, including Early Nuerological Stimulation.
Transition to Play Area
After 3-4 weeks in the house, the puppies are moved to the garage to provide a larger play and exploration area.
Treatments Given
Dew claws will be removed, pups are microchipped, appropriate vaccinations given, and deworming done.
Visitors Welcome
We welcome visitors to our acreage to see firsthand the quality of our Goldens and facilities.
More Kind Words
After being around Nick's Golden retrievers at the hunting lodge, watching them work, and listening to client after client rave about what a high level of performance his Goldens hunt at, I knew that was the breeder I wanted to get a pup from. Theresa and Nick both know their dogs in and out and were able to give me great details about each of their dogs to determine which litter I wanted a pup from! I am blown away with my pup Gretta! She has excellent drive, and loves to train. She honestly has exceeded my expectations! At 5 months I can already tell she will be a joy in the field and out, and is already displaying a good off switch. She is currently retrieving in water and on land, is scenting and finding our blind retrieves, and is working closer and closer to guns and doing very well. My only issue with buying a puppy from Platte River Retrievers…..is now I want another one, because I am having so much fun! You truly can't beat the temperament and hunting ability that is stamped on these pups!
Kateri Dornbush, Lodge Manager at Double P Ranch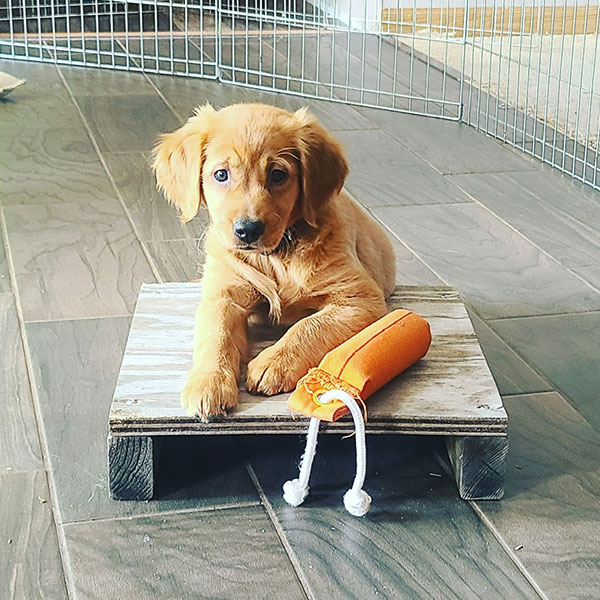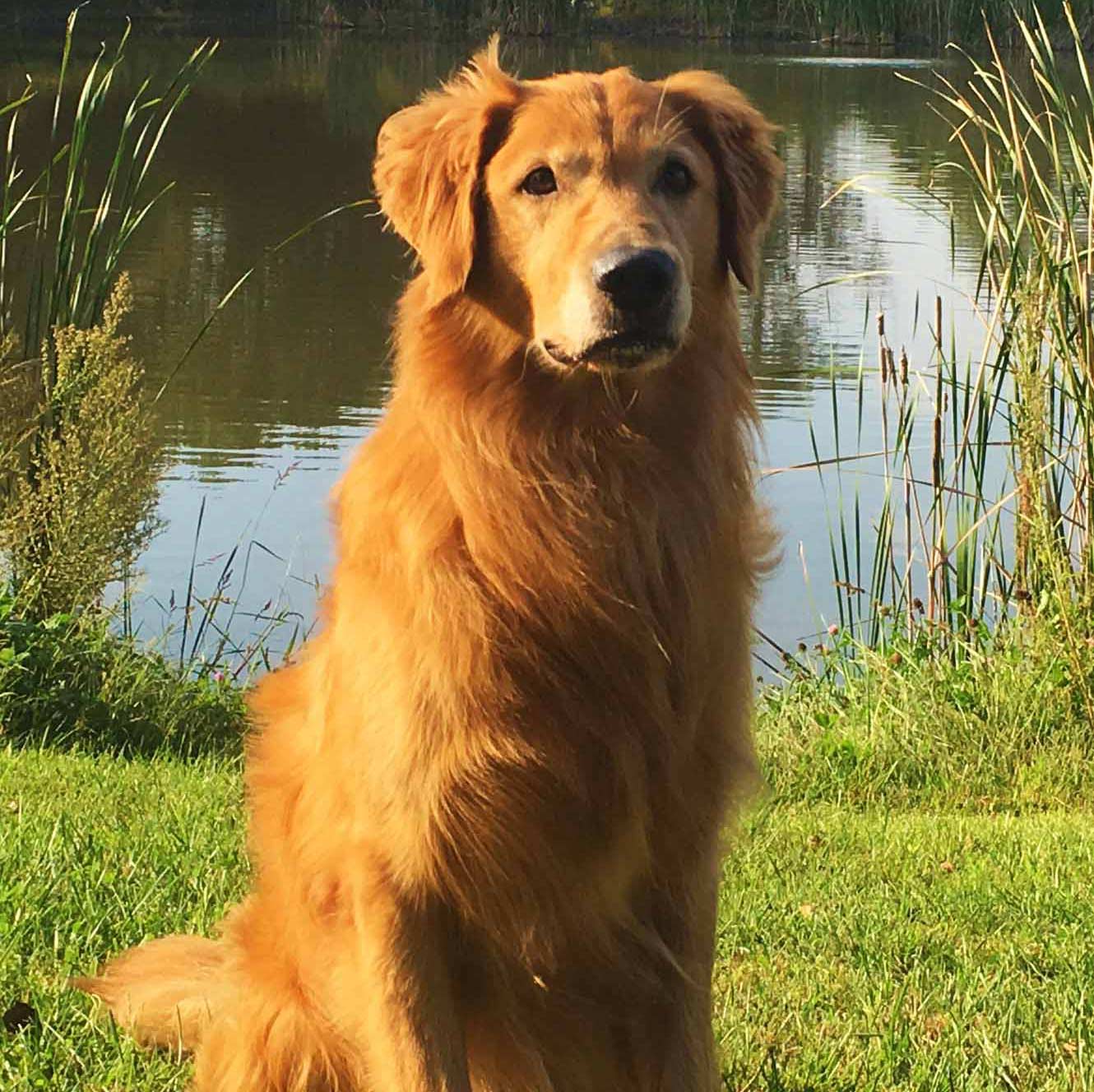 Our Males
Learn about the personalities and background of our male field golden retrievers.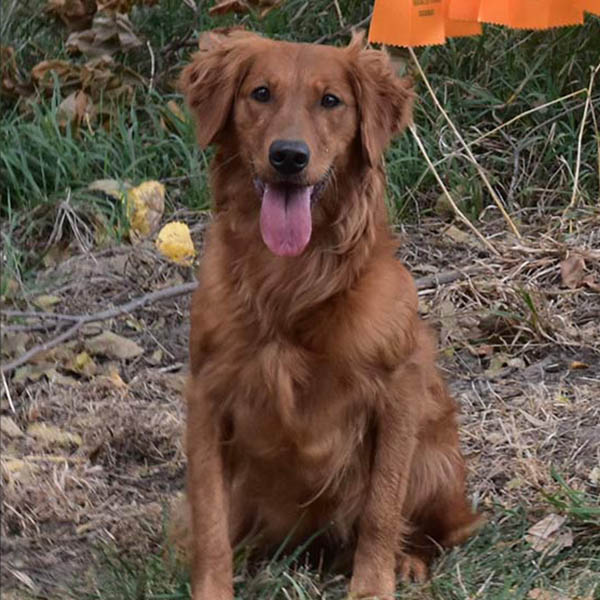 Our Females
Learn about the personalities and background of our female field golden retrievers.
Get on the List
Contact us for puppy availability or to be put on the list for a future Platte River Retriever.