Platte River Retrievers
Nebraska-based Field Golden Retrievers with a dynamic balance of field drive, birdiness, intelligence, and fierce loyalty.
Contact Us Today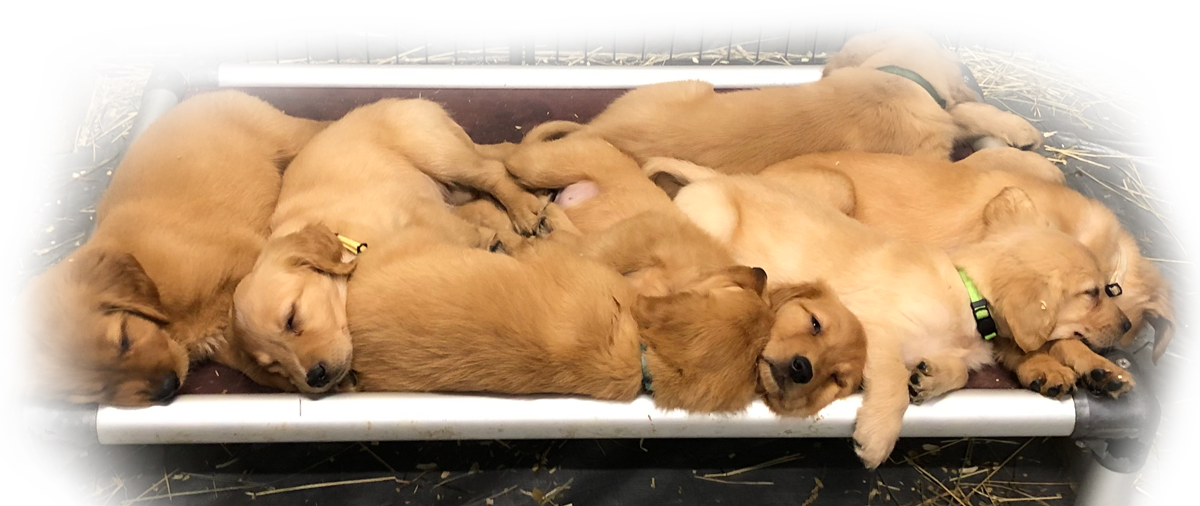 As Good as Golden
What Makes a Platte River Retriever
Proven Genes
Whether you are looking for a Field Trial dog, a family companion or a little of both, we have breedings that are perfect for you.
Intelligent Drive
Hunting or Hunt Tests are a big part of PRR. Training is a constant process for our dogs and when they are not training, they are chasing a variety of wild game from Upland to Waterfowl. From MH, (Master Hunter) titles to outfitter proven veteran hunters, we breed dogs with Drive.
Amazing Demeanor
Everyone knows a Golden's smile and temperament. Our retrievers are no different with passion, loyalty and intelligence. It's obvious this breed was put on our earth to make their owners happy.
Luxurious Coats
Along with their smaller and athletic size trait, field Goldens retain the type of moisture repellent coat that their ancestors had. This means less shedding, a bit more shine yet still soft to the touch.
Manageable Size
A great feature of a Field bred Golden Retriever is their manageable size. Typically weighing 50-70 lbs, these Goldens are not the behemoth Goldens you may have seen in the past.
An On/Off Switch
Our field golden retrievers have a never ending drive to make their owners happy, but also seem to know when to wind down and relax appropriately.
Meet Your Perfect Match
Family pet. Hunting partner. Loyal companion.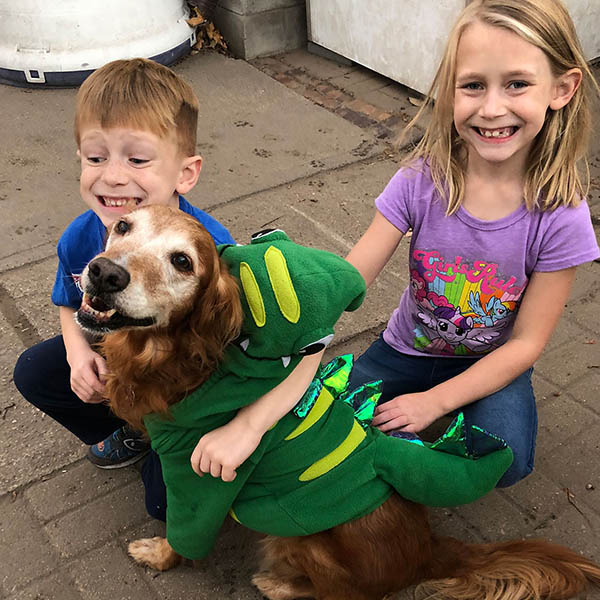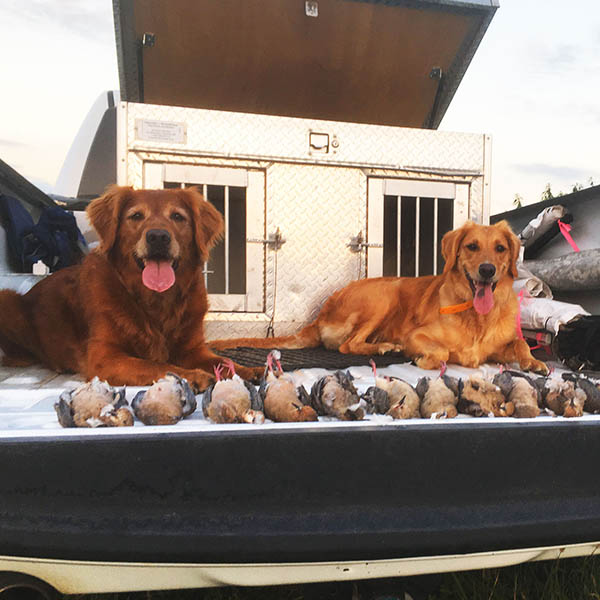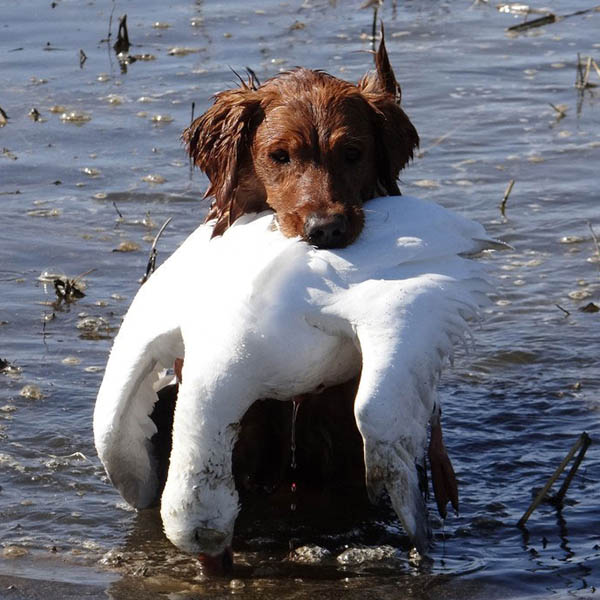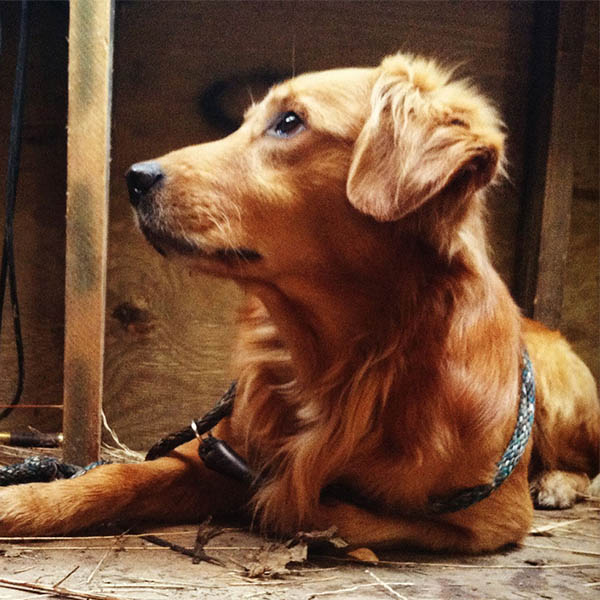 Platte River Retrievers has been offering quality field bred Golden Retrievers for over 25 years in Nebraska, just outside of Omaha.
We specialize in Golden Retrievers bred to excel in the field. While the majority of our dogs are sold for the family pet, we ensure the bloodlines are top notch, offering great prospects for hunting & field work. All clearances are done on our dogs before breeding and puppies are guaranteed for 26 months. Litters are raised in a family atmosphere ensuring the best possible upbringing and personality for your future companion.
We'd be happy to talk dogs anytime so please feel free to contact us!
Health Clearances
We follow GRCA (Golden Retriever Club of America) recommended health clearances. Eyes, Heart, Hips, Elbows as well as DNA recessive gene disorder clearances are done to ensure the health and standard for each litter bred.
Microchip Registration
Have peace of mind that your pet has permanent identification in the event of being lost or stolen.
Socialization
Socialization is a crucial component of raising a well mannered dog that is a good citizen. Each puppy is given age appropriate stimulation individually and in group play.
Age Appropriate Vaccinations
All puppies are given age appropriate vaccinations and deworming to ensure you are bringing home a happy and healthy puppy.
Health Guarantee
We stand behind our breedings and offer a written health guarantee for each puppy.
Range of Personalities
Just as every litter produced is different, each puppy is a unique individual in that litter. We strive to match the PERFECT puppy with each owner.
Pro TIP
PICKING YOUR PUPPY
We highly recommend researching the parent's pedigrees for Health Clearances to ensure the chance of avoiding these issues. View the temperament and size of the parents to ensure that this is what you are looking for in your future puppy.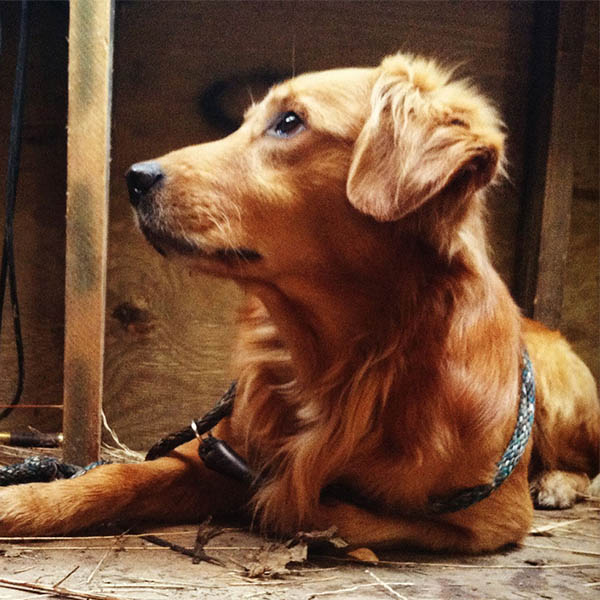 Retriever Reviews
High Praise for Our puppies
"Our Platte River Retriever, Murphy, has been an excellent dog from Day One.  He is healthy, highly athletic, wonderful with people and extremely intuitive in all aspects.  We live in California and are active individuals; therefore, he goes hiking, running and swimming in the lake on a regular basis.  We couldn't imagine life without him!"
"After hunting with Ace's daughter June, I knew I wanted a dog from the same breeding. In July of 2014, after weeks of playing with each of the puppies in that years litter, I picked out Maple. She's been a loyal and driven partner ever since. From retrieving teal at a couple months old, to running down big honkers, she's been everything I could have asked for."
"After being around PRR retrievers at the hunting lodge...I knew that was the breeder I wanted to get a pup from. Theresa and Nick know their dogs in and out...I am blown away with my pup Gretta! She has excellent drive, and loves to train.  You truly can't beat the temperament and  ability that is stamped on these pups!"